Special announcement!
Community event
Due to the high chance of rain announce for tomorrow morning, Millersville Mennonite Church is postponing the Community Yard Sale Event until next Saturday, May 21st.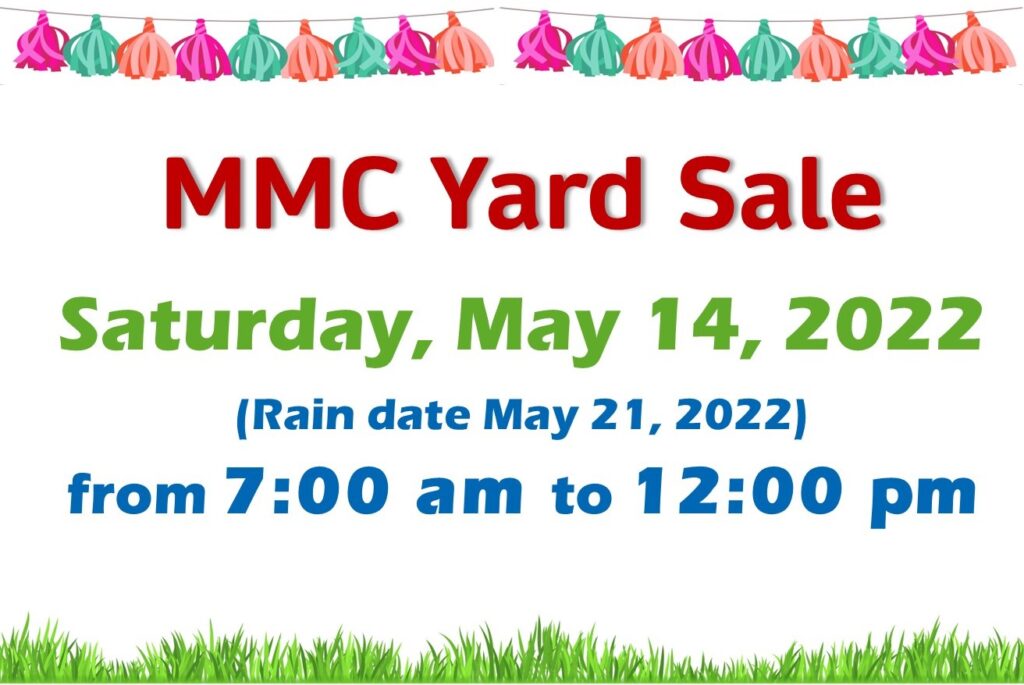 LMC and Church
Community events
Young Adults and High School Students
An Evening of worship for young adults and high school students at Mellinger Mennonite Church on the First Thursday of each month starting at 7:30 pm.
This evening is intended for but is not limited to, high school students and young adults. Please feel free to share this with your church and young adult pastors.
Our mission statement is:
"Our vision is to bring the light of Christ to high school students and young adults through worship and teachings. We believe that Jesus calls each one of us to be salt and light in this world, sharing God's love with persons within our communities. It is our goal for all to experience the love and acceptance of Jesus, to be rejuvenated in faith, and to share the love and peace of Christ with others."